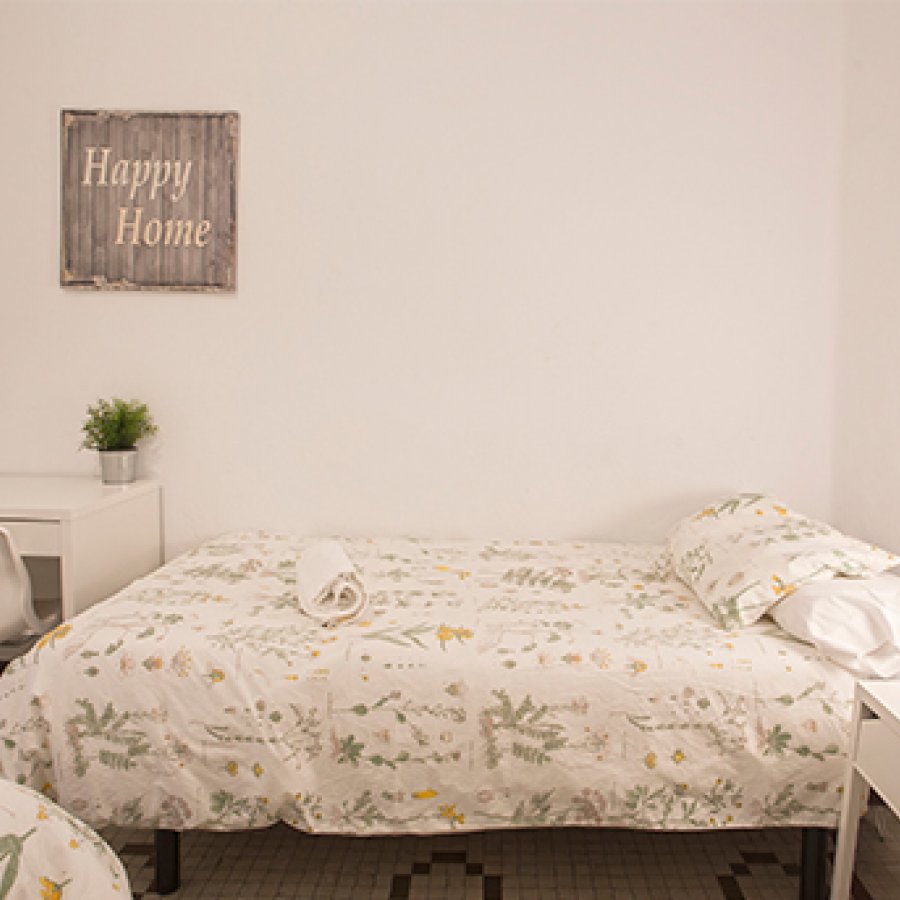 Shared apartment, single room
The shared apartments are nicely furnished and have everything you need to make your stay comfortable. A living room, bathroom and fully-equipped living room with TV are shared with other international students from the school. The average number of people in the apartments is 5-6. Bedding is included but bring your own towels. Your comfortable single room provides you with storage space and a small desk for you to work at. Not more than 20 minutes away from the school by public transport, but most are within 15 minutes walking distance.
Information: Accommodation is from Sunday to Saturday. Extra nights may be available (max. 2, €30/night). Please add your request in the booking form and we will check availability. €50 security deposit payable on first day (reimbursed).