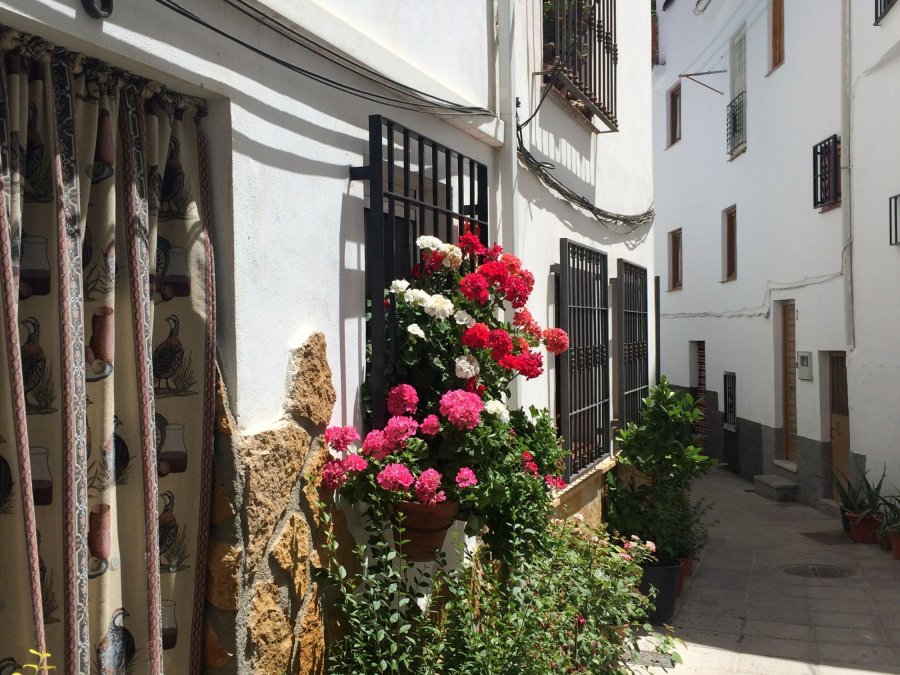 Spanish Classes in Málaga
Welcome to Málaga! Explore the vibrant culture and stunning landscapes of this beautiful city while learning one of the world's most widely spoken languages. Our Spanish courses offer the perfect blend of language instruction, cultural exploration, and unforgettable experiences.
Located on the breathtaking Costa del Sol, Málaga is a city steeped in history and brimming with charm. From its ancient ruins and Moorish fortresses to its sandy beaches and bustling city center, Málaga offers a rich tapestry of experiences for language learners. Our six fully-accredited language schools in Málaga all provide high-quality Spanish courses tailored to your individual needs and language level. Whether you're a beginner taking your first steps in Spanish or an advanced learner seeking fluency, our experienced and passionate Spanish teachers will guide you on your language learning journey. The immersive approach to language learning goes beyond the classroom: true language acquisition is fostered through cultural immersion. That's why our courses are designed to incorporate interactive activities, local excursions, and authentic experiences that allow you to practice your Spanish skills in real-life situations.
Join us and embark on a transformative journey of language, culture, and personal growth in the heart of Andalusia. ¡Vamos a aprender español en Málaga! Study Spanish in Málaga and book for 2024 now!
Spanish course packages in Málaga
With so much choice, picking a Spanish course is never easy. Which is why we have created some package deals to help you. No hidden costs, just the full price for a Spanish course in Málaga with all fees included! Simply click "book online" to see the price breakdown, the extra discount and make any changes you want.
An unforgettable Spanish learning experience
From exploring the historic city center to savoring traditional Andalusian cuisine, Málaga offers a vibrant backdrop for your language learning adventure. Our dedicated team is here to ensure your stay is not only educational but also enjoyable, providing you with a supportive and welcoming environment throughout your course. Whether you're seeking to enhance your career prospects, connect with locals during your travels, or simply indulge your passion for language and culture, our Spanish courses in Málaga offer an unforgettable experience!
Keep up with our latest blog posts
Guide to Learning Spanish in Málaga
Màlaga is a city of culture, history, beautiful beaches and possibly the best food in all of Spain! Here are some tips on how best to enjoy your stay here:
1. Take a long stroll through the historic centre
Get lost in the maze of colourful narrow streets in the city centre, where you will find plenty of history and architecture: from the Moorish Alcazabar fortress and Roman theatre to the iconic cathedral. Málaga is also the birthplace of Picasso, so you will also find the Picasso Foundation at the location of his childhood home, and the larger Picasso Museum right in the city centre. The museum is also home to some well-preserved Roman ruins which were only discovered when the museum was built.
2. Soak up the sun on Málaga's beaches
Malaga has many beaches along its coast. The most popular, la Malagueta, is within walking distance of the city centre and offers sprawling sand, a beautiful palm-lined promenade and crystal-clear waters of the Med. The perfect place to relax after your Spanish class!
If you want to explore further afield, a great public transport network of buses and trains offers regular connections to all of the other towns along the Costa del Sol, making is very easy to enjoy day trips even as far as Nerja to the east and Marbella to the west.
3. Indulge in the local cuisine
Many cities make this claim, but in the case of Málaga, they're not wrong: this REALLY is a food-lover's paradise. The local tapas scene is a delight, as too is the Mercado Central de Atarazanas - where the hustle and bustle of this historic market hall is the perfect backdrop for enjoying some of the freshest tapas at the bars that surround the market stalls.